How to Claim Back Cost from Medical Expenses:
If like many you have accumulated receipts for GP visits, blood tests, specialist visits, x-rays or ultrasounds and prescriptions, there are a number of ways you can claim some of these costs back.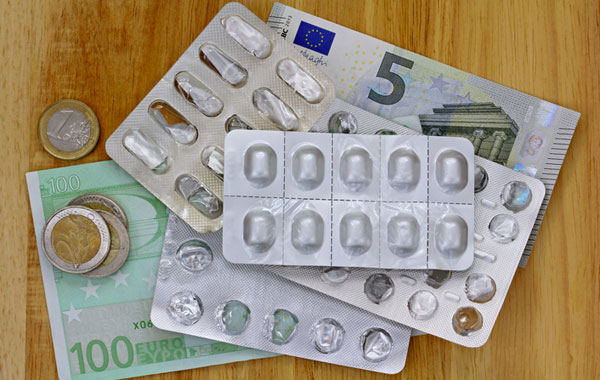 Note
The Med 1 form is no longer available. Health expenses are claimed through your tax return form.
1) If you are paying tax, it is possible to claim a portion of these costs against your personal taxes at the end of the year. You can only claim for expenses that you have receipts for. You can claim relief on the last four year's health expenses.
If you are paying nursing home expenses, you may be able to claim relief during the year.
For more information please visit www.revenue.ie
2) If you have private health insurance, depending on the plan you have, it may be possible to claim back a portion of these expenses. Please contact your relevant insurance company for more information.
Insurance Company Websites
Useful Telephone Numbers:
For more information or to book an appointment, contact us today on (01) 873 59 59.
Mater Hospital – Eccles Street, Dublin 7
01 803 2000
Mater Private Hospital
01 885 8888
Beacon Clinic – Beacon Court, Sandyford Dublin 18
01 213 5600
Beaumont Hospital Beaumont Dublin 9
01 809 3000
Beaumont Private Clinic
01 837 5400
Blackrock Clinic – Blackrock Co Dublin
01 283 2222
Charlemont Clinic – Charlemont Mall, Dublin 2
01 418 8400
Rotunda Hospital – Parnell Street, Dublin 1
01 873 0700
Rotunda Private Hospital – Parnell Street, Dublin 1
01 874 2115
St James Hospital – James Street, Dublin 8
01 453 7941
St James Private Hospital – James Street Dublin 8
01 453 82 81
Hermitage Medical Clinic – Old Lucan Road, Dublin 20
01 245 9000
St Vincents Private Clinic – Hubert Avenue Merrion Road, Dublin 4
01 269 5033
Other Services You Might be Interested In
Hear what our patients are saying...
"Handy place if you need a GP and you're in the city centre. I had a nasty burn and I was able to call in here and get seen on a work day evening. I rang at lunch time and made an appointment. Doctor was very nice and thorough. I could really trust her. Would definitely go here again."
Eoghan F.
"Been going there years and find the service there excellent. Doctors are thorough and professional. Would highly recommend."
Caitríona N.
"I have attended Jervis Medical Centre for over 15 yrs. I have found Dr. Haka and his team's approach to patient care to be courteous, quite knowledgeable, professional and reassuring. Getting an appointment to be seen isn't a hassle and are readily available. Follow up care and referral to relevant services are efficiently executed. I would definitely recommend attending this medical centre for your GP needs."
Renita L.
"I've been with Jervis Medical Centre since 2009. It is indeed a great clinic with a very accomodating and polite staff. Dr. Hakhamanesh Nikookam is exceptionally thorough and professional. He certainly makes everything easy for me. He's truly helpful. Highly recommended."
Ryan N.
"Great place, go and see for yourself! This is not a Spa or a Restaurant. You get in, get the support you need, get out. Doctors are patient, competent and always nice! Going there since 2007 (vaccines, GP services, etc...) - never a bad experience."
Claudine R.
"Highly recommended. I've been attending this medical centre for over ten years and would not attend anywhere else. Reception and Medical staff are friendly/approachable and extremely thorough. 5 stars well deserved!"
S. Flood
To make an appointment, contact us today on