Thank you for your interest in Jervis Medical, we hope to see you soon!
Appointments are Required
To make an appointment, contact us today on (01) 873 59 59.
Opening Hours
Monday to Friday : 8am to 5pm
Saturday – Sunday:    Closed
Bank Holidays : CLOSED 
Jervis Medical Centre
1 Jervis St, North City, Dublin 1.
Corner of Jervis Street & Parnell Street (Opposite Cineworld Cinema).
Phone: (01) 873 59 59
We understand our patients are concerned for themselves and their loved ones and we can assure you we are doing everything we can to operate as normally as possible in these extraordinary times, while at the same time minimising the risk of exposure to our patients or indeed our practice.
To prevent the spread of Covid 19 virus all patients will need to make an appointment.
The GP has maintained the majority of consultations for people with no respiratory symptoms including; Routine consultations, blood tests, Sexually Transmitted Infections, Maternity, Baby Vaccines and Adult vaccines.  Thank you.
Hear what our patients are saying...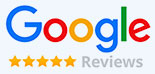 "I've been a patient at the centre for many years seeing Dr. Nikookam. I cannot recommend him and the centre enough. I'm always seen promptly and given the effective consultation each time. Overall everyone is very professional and accommodating!"
Orlin M.

"Handy place if you need a GP and you're in the city centre. I had a nasty burn and I was able to call in here and get seen on a work day evening. I rang at lunch time and made an appointment. Doctor was very nice and thorough. I could really trust her. Would definitely go here again."
Eoghan F.

"I've been with Jervis Medical Centre since 2009. It is indeed a great clinic with a very accomodating and polite staff. Dr. Hakhamanesh Nikookam is exceptionally thorough and professional. He certainly makes everything easy for me. He's truly helpful. Highly recommended."
Ryan N.

"

Dr Nikokam is the best doctor in Dublin at least! Holistic approach, direct communication, responsible and so knowledgable! Thank you for bringing back faith in health service! You're the best - it's a pleasure doing business with you (hopefully not to often)
😉
thanks for everything"
Anna R.

"Been going there years and find the service there excellent. Doctors are thorough and professional. Would highly recommend."
Caitríona N.

"I have attended Jervis Medical Centre for over 15 yrs. I have found Dr. Haka and his team's approach to patient care to be courteous, quite knowledgeable, professional and reassuring. Getting an appointment to be seen isn't a hassle and are readily available. Follow up care and referral to relevant services are efficiently executed. I would definitely recommend attending this medical centre for your GP needs."
Renita L.

"

I have been attending the Jervis Medical Centre for 12 years. The Doctors are excellent, very professional and thorough. The nurse is excellent too. The receptionists are very friendly and helpful. I would highly recommend going to this clinic

"
Ciara M.

"Highly recommended. I've been attending this medical centre for over ten years and would not attend anywhere else. Reception and Medical staff are friendly/approachable and extremely thorough. 5 stars well deserved!"
S. Flood

"Great place, go and see for yourself! This is not a Spa or a Restaurant. You get in, get the support you need, get out. Doctors are patient, competent and always nice! Going there since 2007 (vaccines, GP services, etc...) - never a bad experience."
Claudine R.