Jervis Medical Centre Fees
To make an appointment, contact us on (01) 873 59 59.
Travel Vaccinations 
Travel Vaccines Dublin City Centre
Service
Price
Notes
To make an appointment, contact us on (01) 873 59 59.
Travel Vaccine Package
€200
Hepatitis A, typhoid, tetanus + diptheria & polio (including consultation)
Yellow fever
€60 extra
Yellow fever gives protection for life (except in certain group of people eg. immunosupressed – please discuss with the doctor)
1st Hep B
€50 extra
2nd Hep B
€50
3rd Hep B
€50
Meningitis ACWY
€65 extra
Tetantus + diphtheria + Polio
€40 extra
Tetanus + diphtheria
€25 extra
Rabies
€70 extra
Rabies 2nd dose + 3rd dose = €70 each
Boostrix (tetanus, diphtheria + pertussis)
€40
Recommended for pregnant ladies between 16 – 28 weeks of pregnancy.
Travel Consultation
€70
General Practice
GP Services Dublin City Centre
Service
Price
Notes
All consultations incur a charge. If you have had a blood test taken you will be asked to call the clinic for your results.  However in certain circumstances you will be asked to make a review appointment to discuss the results with your GP which will incur a charge. 
To make an appointment, contact us on (01) 873 59 59.

Routine Consultation

Consultation with Translator

€80

€100 

(up to 15mins)

  

Extended consultation
€120
(up to 30mins)
Review
€50 – €60
Within 10 days of previous presenting problem
Wart freezing
€80

1st treatment up to 6 lesions

(subsequent treatment €55-€70 each)

Ear wax removal
€80
Subsequent visit €50

Blood Tests 

(Includes routine bloods :full blood count, cholesterol test, diabetes test, thyroid test, kidney test and liver test) 

 We do not refer you to the hospital for a blood test. 

Blood test from €80 this price does not include the consultation

Consultation €80

Monday to Friday only
between 8.00am and 1.00pm

NON ATTENDANCE FEE
€40
Family Planning & Contraception
Family Planning Dublin City Centre
Service
Price
Notes

To make an appointment, contact us on (01) 873 59 59.
Consultation for contraception pill / patch / Implanon
€80

 F

ree contraception service for women and people aged 17 to 25 years inclusive with

 PPS number 
Contraception injection (depo-provera)
€90
This includes consultation and depo provera injection
 STI Clinic Prices
STD Testing Dublin City Centre
Service
Price
Notes
* This includes consultation
To make an appointment, contact us on (01) 873 59 59.
This includes testing for HIV, Hepatitis B, Hepatitis C, Syphillis, Chlamydia and Gonorrhoea.
€135
* Mon – Thur between 8am – 5pm. Friday between 8am – 1pm.
For more information or to book an appointment, contact us today on (01) 873 59 59. Return to Home
Other Services You Might be Interested In
Hear what our patients are saying...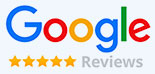 "I've been a patient at the centre for many years seeing Dr. Nikookam. I cannot recommend him and the centre enough. I'm always seen promptly and given the effective consultation each time. Overall everyone is very professional and accommodating!"
Orlin M.

"Handy place if you need a GP and you're in the city centre. I had a nasty burn and I was able to call in here and get seen on a work day evening. I rang at lunch time and made an appointment. Doctor was very nice and thorough. I could really trust her. Would definitely go here again."
Eoghan F.

"I've been with Jervis Medical Centre since 2009. It is indeed a great clinic with a very accomodating and polite staff. Dr. Hakhamanesh Nikookam is exceptionally thorough and professional. He certainly makes everything easy for me. He's truly helpful. Highly recommended."
Ryan N.

"

Dr Nikokam is the best doctor in Dublin at least! Holistic approach, direct communication, responsible and so knowledgable! Thank you for bringing back faith in health service! You're the best - it's a pleasure doing business with you (hopefully not to often)
😉
thanks for everything"
Anna R.

"Been going there years and find the service there excellent. Doctors are thorough and professional. Would highly recommend."
Caitríona N.

"I have attended Jervis Medical Centre for over 15 yrs. I have found Dr. Haka and his team's approach to patient care to be courteous, quite knowledgeable, professional and reassuring. Getting an appointment to be seen isn't a hassle and are readily available. Follow up care and referral to relevant services are efficiently executed. I would definitely recommend attending this medical centre for your GP needs."
Renita L.

"

I have been attending the Jervis Medical Centre for 12 years. The Doctors are excellent, very professional and thorough. The nurse is excellent too. The receptionists are very friendly and helpful. I would highly recommend going to this clinic

"
Ciara M.

"Highly recommended. I've been attending this medical centre for over ten years and would not attend anywhere else. Reception and Medical staff are friendly/approachable and extremely thorough. 5 stars well deserved!"
S. Flood

"Great place, go and see for yourself! This is not a Spa or a Restaurant. You get in, get the support you need, get out. Doctors are patient, competent and always nice! Going there since 2007 (vaccines, GP services, etc...) - never a bad experience."
Claudine R.

To make an appointment, contact us today on